Saras Pure Cow Ghee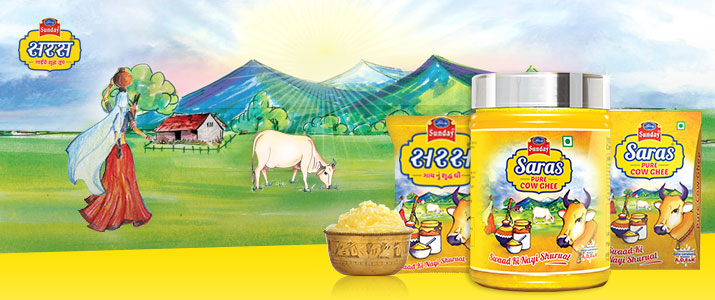 Saras Ghee - Modern science now verifies, what Ayurvedic health science has said for thousands of years, Ghee has a host of health and cooking benefits and is good for the mind and spirit.
Cow Ghee Benefits*:
Cow Ghee enhances capabilities of the brain like memory, wisdom, genius, and intellect.
It contains natural Beta-carotene, vitamins A, D, E & K
Consumption of Cow ghee enhances your bone power & stamina and ghee intake at a sustained level improves body's resistance to numerous disorders.
Cow ghee act as Moisturizer, that can cure dryness of skin, cracked lips.
Cow ghee helps in lubrication of joints and heels during winter.
*Source : https://www.butterflyayurveda.com/blog/benefits-of-cow-ghee-as-per-ayurvda/
*Available SKU's: 500ml/1 litre Pouch, 500ml/1 litre Tetra Pack and 500ml/1 liter Jar